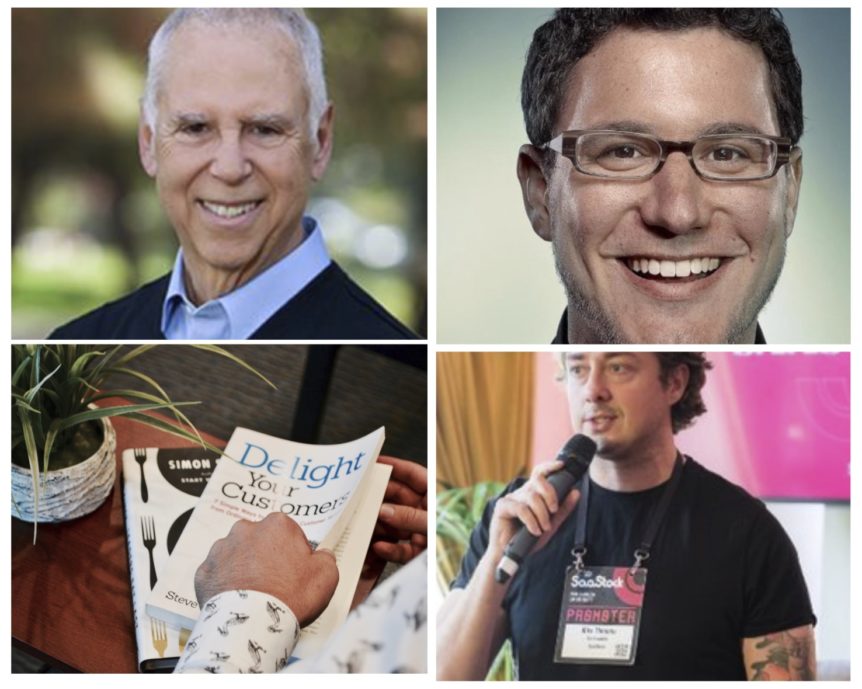 Three examples of thought leadership content and strategy by CEOs
Imagine if one of your ideas for how to solve a common business problem became the go-to approach in your industry. Imagine if, by taking some time to analyse an issue and articulate your theory, you established a school of thought, not only to be used by your internal team, but becomes the default approach for an industry.
That is true thought leadership.
There is a common misconception that thought leadership strategy is about promoting your ideas to attract business. Thought leadership should not be intended as a sales tool. Done well, it becomes a sales tool of course. But this is the side effect, not the main goal. That's why it isn't something your marketing department can take charge of. Ideas need to stem organically from the leaders of an organisation.
Nor should thought leadership be a vanity project. It is about positively transforming your industry. The best thought leaders make their customers and peers think differently about the fundamentals of their sector. A CEO who is a thought leader brings value with their ideas and spreads information. As one of our clients put it recently, thought leadership is about "making your audience the hero, not being the hero".
If you've googled top 'thought leaders' you might have been directed to articles about Arianna Huffington, Bill Gates, Tim Cook and Jeff Bezos. It is true, they are thought leaders. But you don't have to be a household name. At Thought Leadership PR we help individuals become a thought leader in their sector.
Here are three examples of thought leadership from brilliant minds who already did that: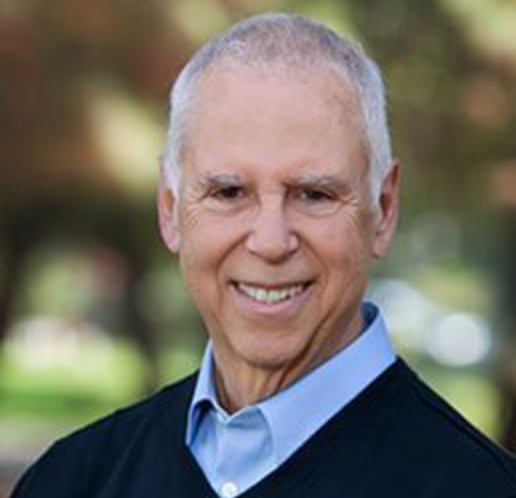 1. Mark Leslie, Founding CEO of Veritas Software
He wrote an article for Harvard Business Review in 2006 which transformed the world of SaaS enterprise. The article was called The Sales Learning Curve and was written just as the SaaS industry was emerging in the United States. What the article pointed out was that selling B2B technology has a unique learning curve.
The Sales Learning Curve explained that before a SaaS business can sell a software product efficiently, the entire organisation needs to learn how customers will acquire and use it, a process they called 'the sales learning curve'. He wrote that 'in our 25 years of experience with start-ups and new-product introductions, we've found that hiring a full sales force too fast just leads the company to burn through cash'. At the time this was revolutionary.
His article introduced a whole new concept to his industry and is still talked about today by SaaS founders and entrepreneurs. It is an example of thought leadership content that is widely considered to be a must-read for founders and CEOs even outside the SaaS world, who are looking to build or ramp up a sales team. Mark enjoys an unrivalled reputation in his industry as a thought leader who empowers other enterprise entrepreneurs after he wrote about his truly ground-breaking sales model. In the years since he has taught at Harvard, Stanford and Berkley.
2. Alexander Theuma, Founder and CEO SaaStock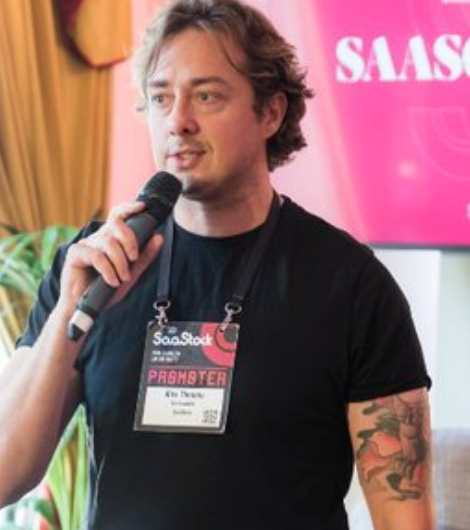 Keeping with the SaaS theme, SaaStock was the first global SaaS event company. It connects founders, executives and investors who seek to build and scale B2B SaaS companies. The story behind it is extraordinary. After 11 years of sales experience in IT, Telecoms & Cloud, Theuma started to blog about SaaS and SaaScribe (an online and offline community for SaaS Startups). From there he started to build a strong network across the SaaS Founder and Investor community.
A month after he started the blog, he created the first podcast on B2B SaaS, The SaaS Revolution Show. In the process, Theuma interviewed leaders from the world of SaaS —people who would later go on to become major influencers. Through these relationships, he built his own reputation. While building his network and running his podcast, he also discovered a need for a global conference bringing together SaaS leaders, and so SaaStock was born.
These examples of thought leadership content both show how they made their audience the hero. By giving their audience something they need – whether a community or a sales technique – they changed their industry.
3. Eric Reis, author of The Lean Startup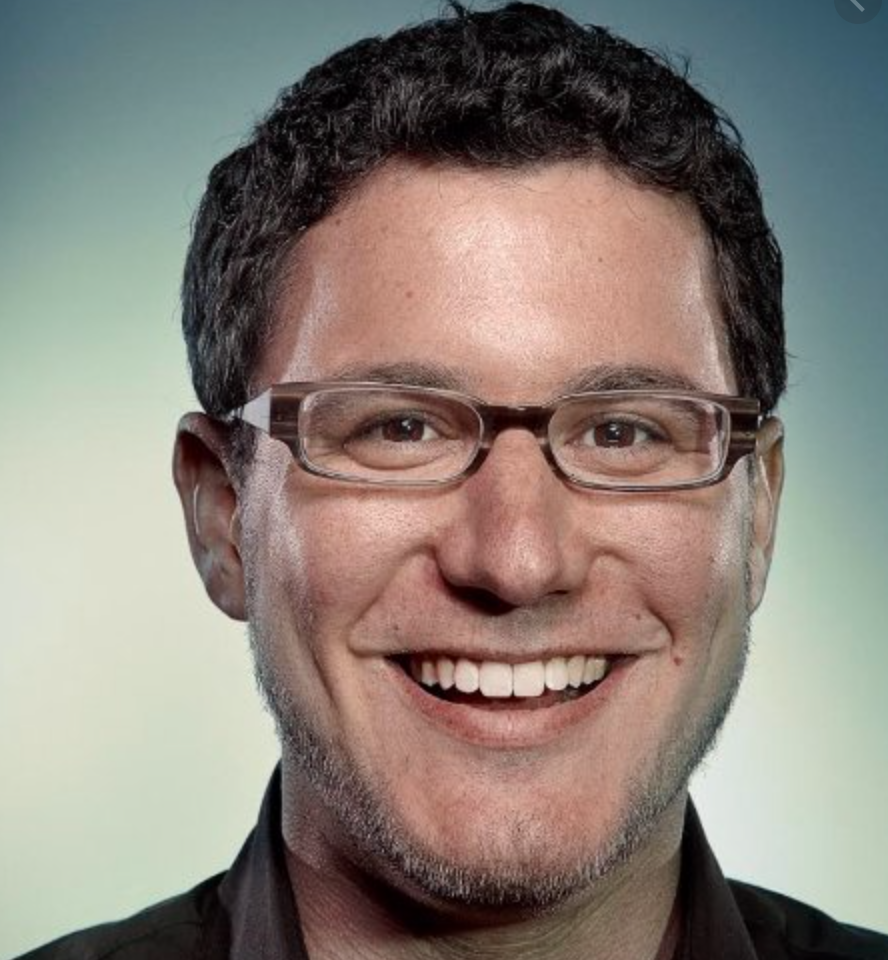 The final example of thought leadership is of someone who wrote a book with a fresh approach to tech startups. The idea for The Lean Startup came to Eric Reis, a software engineer and Yale Graduate, when he started the Instant Messaging company, IMVU. As the co-founder and CTO, Eric was inspired by Steve Blanks' idea of Customer Development, a business and marketing methodology for startups. He was also inspired by Toyota's lean manufacturing systems. At IMVU, Ries applied his burgeoning method and as a result, they gained millions of users and $50 million in annual revenues by 2011. The Lean Startup is a methodology about creating businesses that focus on finding out what customers want as quickly as possible.
But it was destined to be more than a business book. Reis knew his ideas would help others to succeed and innovate, so he shared them across the globe. Reis and others went on to create an annual technology conference called Startup Lessons Learned which is now called The Lean Startup Co.
Lean startup meet-ups happen in cities around the world with over 20,000 participants, and it doesn't stop there. Prominent high-tech companies have begun to publicly employ the lean startup methodology, including Intuit, Dropbox, Welthfront, Votizen, Aardvark and Grockit. It's even taught in Harvard Business School and UC Berkeley.
Working with our clients, we enable CEOs, entrepreneurs and business leaders to become the innovators they seek to be. At the heart of our practice is the idea that innovation does not happen as a result of self-promotion, it happens after an idea. We believe that as leaders in their fields, CEOs have unparalleled insight into their industry and we're passionate about helping them share and amplify that experience to a greater good.
For more information on thought leadership, check out our case studies of working with CEOs to develop thought leadership content.