We help you become a
thought leader

by defining, building and amplifying your personal profile.
Led by Helen Croydon, Thought Leadership PR is a specialist team with backgrounds in journalism, broadcast media, ghostwriting, social media and communications.
We help executives, leaders, entrepreneurs, authors, academics and change-makers raise their professional profile to become subject matter experts.
To take our clients from anonymity to authority with minimum demands on their time.
Our thought leadership strategy takes a three-step approach incorporating personal branding, personal PR and personal marketing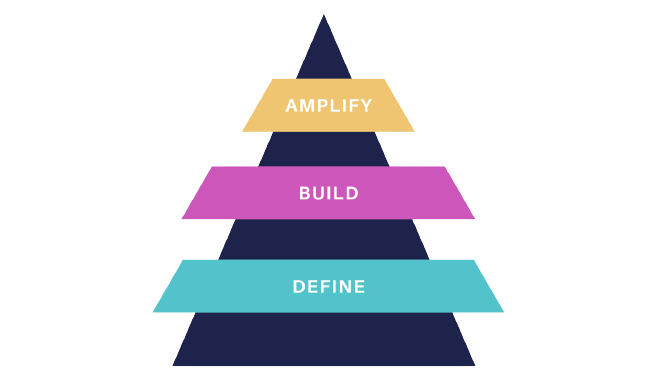 Step 3: We amplify your voice with personal marketing
Step 2: We build your professional profile through personal PR
Step 1: We define your unique selling proposition (USP) with our personal branding strategy
We believe in the power of language. Articulating what you do and how that helps people is at the heart of our thought leadership services.
Those who can capture their messages and USP go on to influence opinion, inspire change, lead debate, build authority and bring trust to their brand. That's why we created a unique thought leadership strategy that focuses on defining, building and amplifying expertise.
25-minute video call for professional advice on your thought leadership strategy.
"It was a pleasure working with TLPR. They secured us some great coverage across a wide range of media including Radio 4, BBC London News, ITV London News, The Sunday Mirror, Times Radio. She is smart, efficient and well connected."

Baluji Shrivastev OBE, Musician
"I have had a great PR experience with TLPR supporting and guiding me through the areas that I required. It has raised my level of thinking and elevated my confidence with public speaking and writing skills to help convey my messages to various networks. I have enjoyed access to the various organisations in publishing, podcasting and radio, ultimately helping me to form new relationships. A professional service which has been thoroughly engaging, and more importantly, encouraging me to enhance and enrich my brand. Thank you."

Anita Goyal, philanthropist
"Helen has been the missing link for me becoming a thought leader for building enterprise leaders. Helen complemented my domain expertise by driving awareness and branding. She got me a high-profile speaking engagement at Collision and helped me write articles around my books and placed them in publications targeting entrepreneurs. I enjoy my weekly call with Helen and am impressed by her follow through."

Tae Hea Nahm, co-founding MD of Storm Ventures, public speaker on entrepreneurship and author of Survival to Thrival