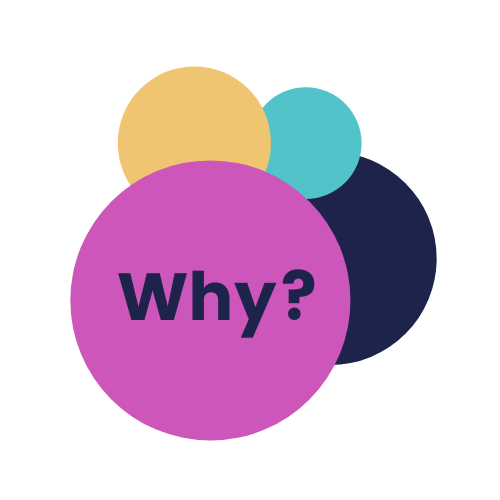 Why is Thought Leadership Important?
A thought leader is a recognised authority who stands out in their industry due to their expertise. But why is thought leadership important? Here are just five of the benefits of thought leadership, from allowing you to reach a wider audience to winning new business and retaining existing clients.
Reach a wider audience
One benefit of thought leadership is that it helps you reach a much larger audience, giving you access to a wider range of opportunities. However, this is only true if you truly leverage your online profile.
What extra touches do you put into your morning routine when you know you are meeting an important business connection? Do you get out the best suit? Posh pen? Polish your shoes? (or in my case change from my cycle shoes to heels in the lobby of a building). 
How long did you spend creating impressive business cards for a networking event or hiring an impressive venue for a client event?
If you are plugged in to business development, then I'm guessing you do all of the above. Going to extra lengths to make an impression is something we do without thinking. It's part of the process to attract new clients or partnerships.
But all too often I see businesses and individuals neglect their online image. If you put the same effort into building a professional persona online, you reach an audience that stretches way beyond the room at a networking event. By showcasing your thought leadership on different mediums, you cast a wider net and reach people out of your usual network.
Having a LinkedIn profile which lists five impressive job titles won't cut it. There are 560 million profiles on LinkedIn and 260 million regular monthly users. To stand out and become a thought leader on LinkedIn, you need to show what you know. Thought leadership is the most effective vehicle to express your brilliant ideas, views, solutions and unique assets and it's very easy to build a thought leadership strategy into your professional life.
Win new business
One benefit of thought leadership is that it can help you to win new business. According to research by Edelman 64% of c-suite executives vet an organisation through its thought leadership. Almost half of them said that visible thought leadership content had led to them awarding business.
Retain existing clients
It's a fact that when business leaders or entrepreneurs are seen as an authority in their industry, it not only draws new leads in, but it helps you retain the clients you have. If someone has read an article you've written, or seen your name appear as a guest on a podcast list, it puts you front of mind, which is essential because you never know when an opportunity will arise.
Open up more opportunities
It's not just about winning new business and retaining existing clients. Importantly, thought leadership helps you be found. It can open the door to joint ventures with successful entrepreneurs and influencers. It can lead to more paid speaking opportunities. It leads to being found by journalists and producers. Usually publicity breeds publicity. The more you are used as a commentator, the more the media seek you out. The more an article is viewed the higher Google ranks it, and so on.
Create a recognisable image
It's true that a great marketing campaign can raise the profile of your business. But in today's digital era, companies need a human face behind the business. The more senior a member of a business is, the more important it is for them to showcase thought leadership. Nicholas Thompson, CEO of The Atlantic magazine, is one high profile CEO who we like on LinkedIn. He is not afraid to express his personality and views, and doesn't write polished corporate lines that don't mean anything. Of course, his overall objective is to promote his business, not himself. We know that the best way to get a business into the public's consciousness is to make the leaders visible. With that in mind, here are some more examples of thought leadership.
Marketing is for businesses and it's formulaic. Thought leadership is for the people at the helm of a business and it's dynamic and innovative.
It used to be that a good advertising slogan could sell. Today human messages sell.
Want to be a thought leader but don't know where to start, check out our thought leadership and personal PR packages. We schedule a one-on-one session of 90 minutes where we get to know, your views, your expertise and your personal backstory to define with your thought leadership pillars. All our media consultants are former journalists so we are adept at helping people turn their professional and personal experiences into strong stories.