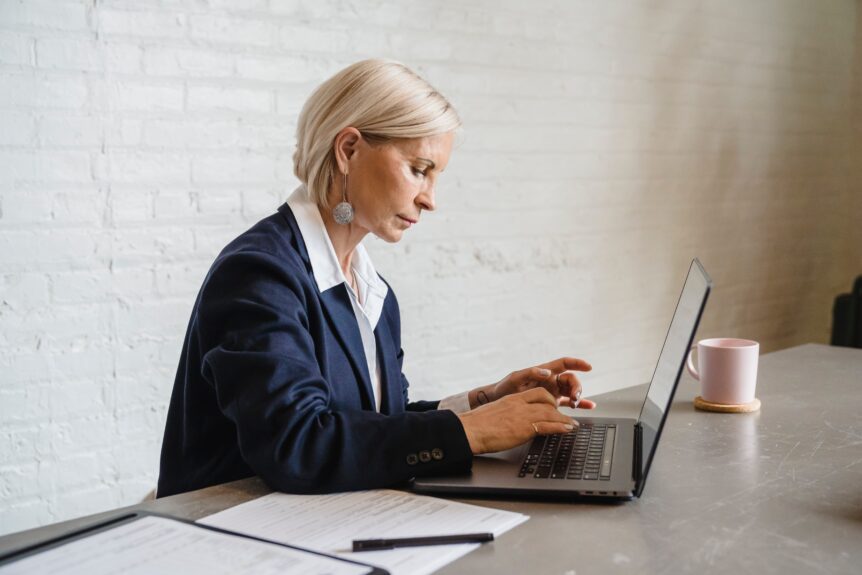 How to become a thought leader on LinkedIn
Linkedin is the best platform to position yourself as a thought leader on business topics because it draws many professions and an older demographic, but how is that status achieved? Before we dive into the specifics of your Linkedin thought leadership strategy, let's remind you what thought leadership is.
At its core, thought leadership is an organic tool to raise your personal and professional profile. To understand more about what we mean by thought leadership, check out our blog post: What is Thought Leadership?
One of the main attributes of being a thought leader on LinkedIn is providing quality content for your audience. This requires regular posting of informative content, engaging with your audience and, ideally, showcasing any mentions or interviews you've had in the media, on podcasts or talks.
In this post, we'll work from the ground up to inform your Linkedin thought leadership strategy. Setting your Linkedin goals, optimising your profile, plus, the best practices you need to be perceived as a thought leader.

Setting your LinkedIn goals

Before starting a Linkedin thought leadership strategy, get clear on your goals as to why you want to position yourself in this way. Is it to attract potential clients? Increase authority in your industry? Or, to lead debate and inspire change?
Depending on which one of those it is, think of the metrics you need to track to indicate if you're meeting these goals. For example, if your goal is to cement your authority in your field, you may prioritise being mentioned in other people's posts, or receiving high engagement on your content. If you want to lead conversations, your overall follower or connection count might be more valuable.
Then think about what sort of content or activities you need to implement to reach your goals.
Take some time to brainstorm what topics you want to focus on. Defining 5-6 strong talking points is our starting point for every client we work with.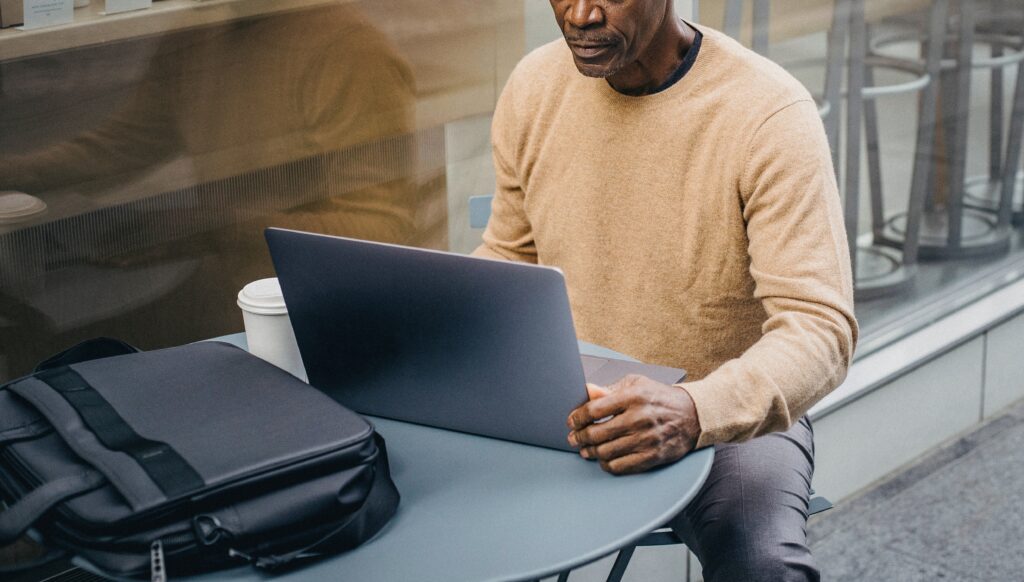 Optimising your Linkedin profile

Before you up your Linkedin activity, optimise your profile page. As you become more visible, more people will start landing on your profile, so it needs to clearly explain what you do and what you stand for and showcase your previous achievements.
When we start working with a client, one of the first things we do, as part of our thought leadership strategy, is make professional recommendations on how to optimise their Linkedin profile as part of their personal branding strategy. Below, we've outlined some key areas you can look at.
Your LinkedIn Profile Picture
Make sure your profile picture is high-resolution and forward-facing with a slight smile or warm expression. It's best if it shows you wearing the typical clothes you'd wear while working in your profession.
It's worth getting some professional profile photos done if you don't have suitable ones. Most will give you 4-5 options in different outfits. We partner with a photographer, so we can offer a really good value, reliable photographer to our clients who need one.
Your LinkedIn background photo
The background image is the second visual component of your Linkedin profile which can help new visitors get a better sense of who you are and what you do.
There are plenty of free tools to create a professional background image (we like Canva). A typical visual formula for a banner image could be an action shot of you (say giving a presentation, your company logo or a slogan). If you have a book to promote or other professional material that can be depicted in graphic form, use that.
LinkedIn professional title
Your title on your LinkedIn profile – just below your name – tells visitors what you do and what you can comment on. This is like a tagline and shows up everywhere on Linkedin when you post or comment.
A common mistake people make is to write their exact job title here. It's much better to write it as what you DO, not what you ARE. For example: "Business coach | Helping entrepreneurs scale businesses". Make it reflect your USP.

Play around with different wording to see what resonates and clearly defines your expertise. And don't be afraid to put multiple words or phrases separated by the 'pipe' convention (which looks like this: | ).
A great example is one of our former clients Michaela Turnasky-Holland who is an expert on many topics.
The LinkedIn About section

The about section is an opportunity to tell the story of your personal brand and outline your unique approach, ethos and purpose.
Many LinkedIn users make the mistake of being too formal in this section and re-producing a public bio. That's fine for a company website, but Linkedin is more personal. Think how you would describe what you do in conversation at say, a networking event. What are your methods, and how did you get to where you are in your career?
Keep this section to a few small paragraphs. When we start working with a client, their dedicated media strategist will write a suggested bio for a LinkedIn profile, and a completely different bio intended for media.
Request Linkedin recommendations
The recommendations section on your Linkedin profile is your chance to show off authentic proof of what you do. Personal testimonials and reviews are a strong signal of trust to your audience, which is essential to complement a Linkedin thought leadership strategy.
Reach out to people who you have worked with recently (while it's fresh in their mind) and trigger a 'recommendation request'. Ask them to comment on your skills, expertise, or general experience working with them. This gives the impression that you've worked with lots of people and are a true professional!
Optimising your LinkedIn is an ongoing process. If you're looking for more resources to optimise your profile, check out some helpful LinkedIn resources like this: 20 Steps to a Better Linkedin Profile.
Or, get in touch with us to learn more about how we can professionally optimise your LinkedIn profile.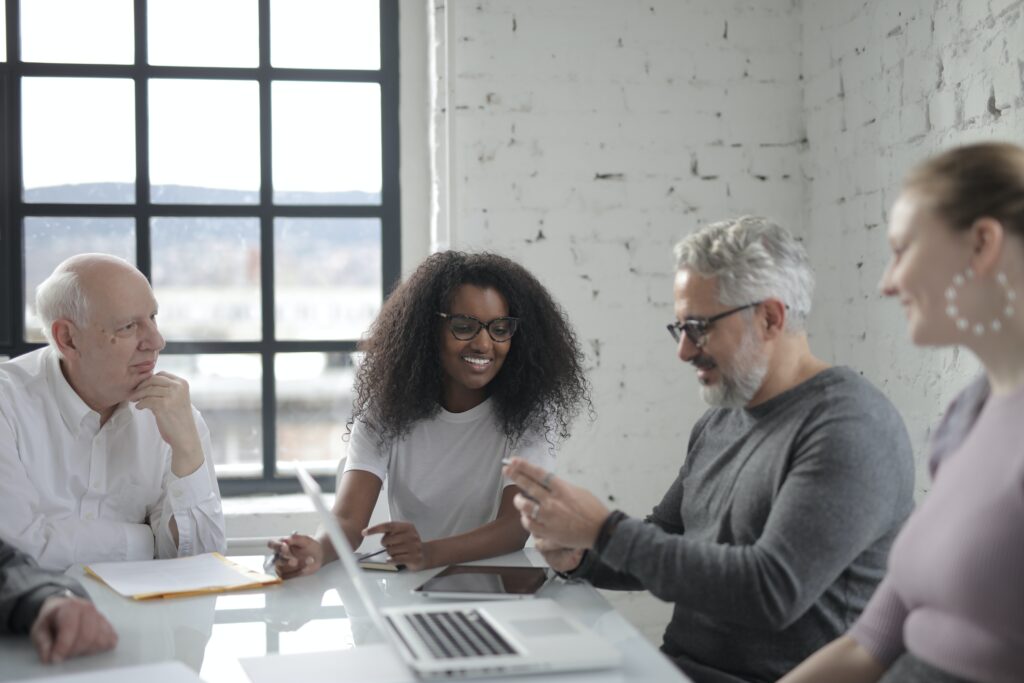 How to find your audience on LinkedIn?

Next, you need to be strategic about finding your audience. Don't waste valuable time chasing connections that aren't relevant to your thought leadership topics. This can cause several issues like missing opportunities to reach potential clients, lower engagement on your content, and slower growth overall.
Following the advice in the previous step will help organically attract the right people. However, here are some specific strategies to find your ideal audience:
Search industry hashtags. Engage with posts from people and brands outside your current circle by searching relevant hashtags for your industry like #leadershipcoach #consulting #techstrategy. Engage with any posts that fit your talking points. Send messages to those who pique your interest to start building new relationships.

As well as industry hashtags, the left bar on your home page also shows some popular hashtags that are currently trending.
Find the right demographic. The LinkedIn filter and search function is advanced and worth experimenting with.

Start by searching general industry titles, company names, or expertise like "consultant." You can then change the filter settings on the right to find people in targeted locations, specific service categories, universities, and more.
Look at other industry leaders' audiences. An efficient way of finding the right connections is to look at the audiences of other industry leaders in your field.

Send connection requests to people who stand out from their connections and include a note to say you have a mutual connection or, ideally, if you have time, comment on something you find interesting on their profile.
Join LinkedIn groups and newsletters.

Search for groups and newsletters on LinkedIn that fit the demographic and professions of the audiences that you're trying to get in front of. Then use these spaces to share your thought leadership content, being careful to do so sparingly so you don't appear to be spamming the group.
We've all been bombarded by 'salesy' or copy-and-pasted messages on LinkedIn – that's the exact opposite of thought leadership! So, it's worth taking time to craft genuine responses and nurture connections.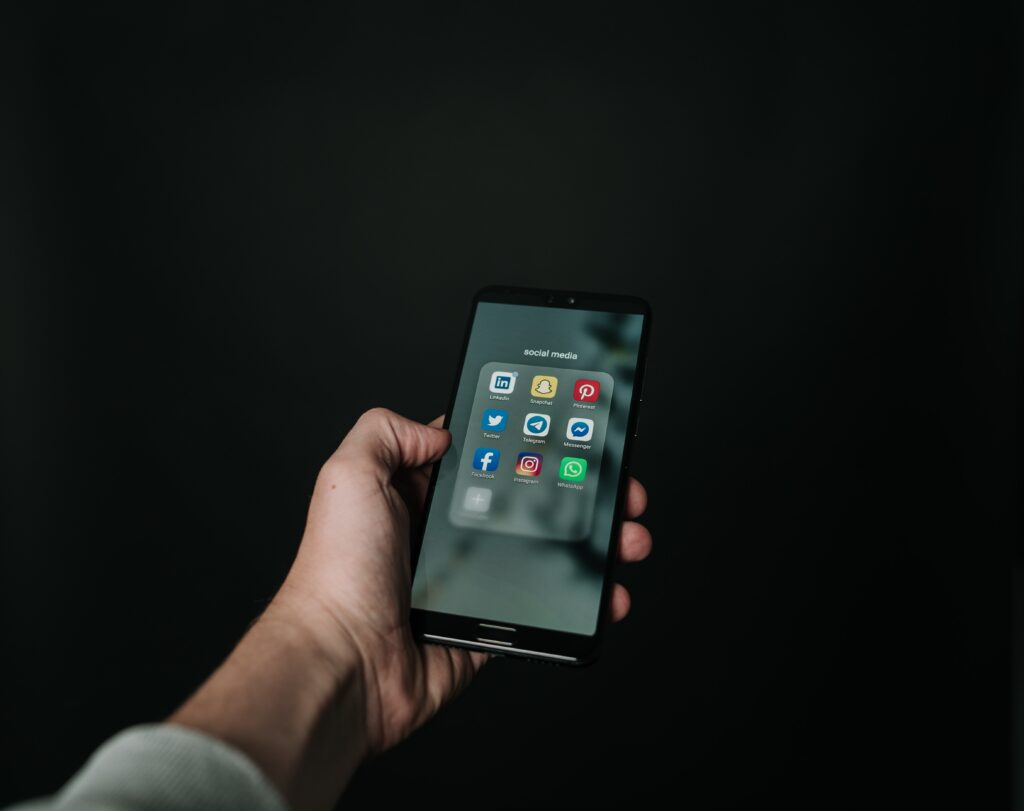 What to post on Linkedin?
It's important to showcase your true personality. However, Linkedin is a platform for professionals, so be sparing with witty political commentary or funny memes unrelated to your field of expertise – save those for other social media platforms.
Be authentic, conversational, and honest in your posts while striving to add value for your audience with advice or insights. This post by Buffer offers some advice on how to find your authentic voice and unique perspective to help you become a thought leader on LinkedIn.
Sharing updates on your business, the process that led you to become the expert you are today, and talking about any media coverage, collaborations, or events you've spoken at are all brilliant Linkedin content which showcases your specialism.
Getting a professional to assist in your LinkedIn posting can take the weight off planning posts. All our Full-Service clients are assigned a social media manager to do just that.
Email us at [email protected] to let us know if you'd like us to help.