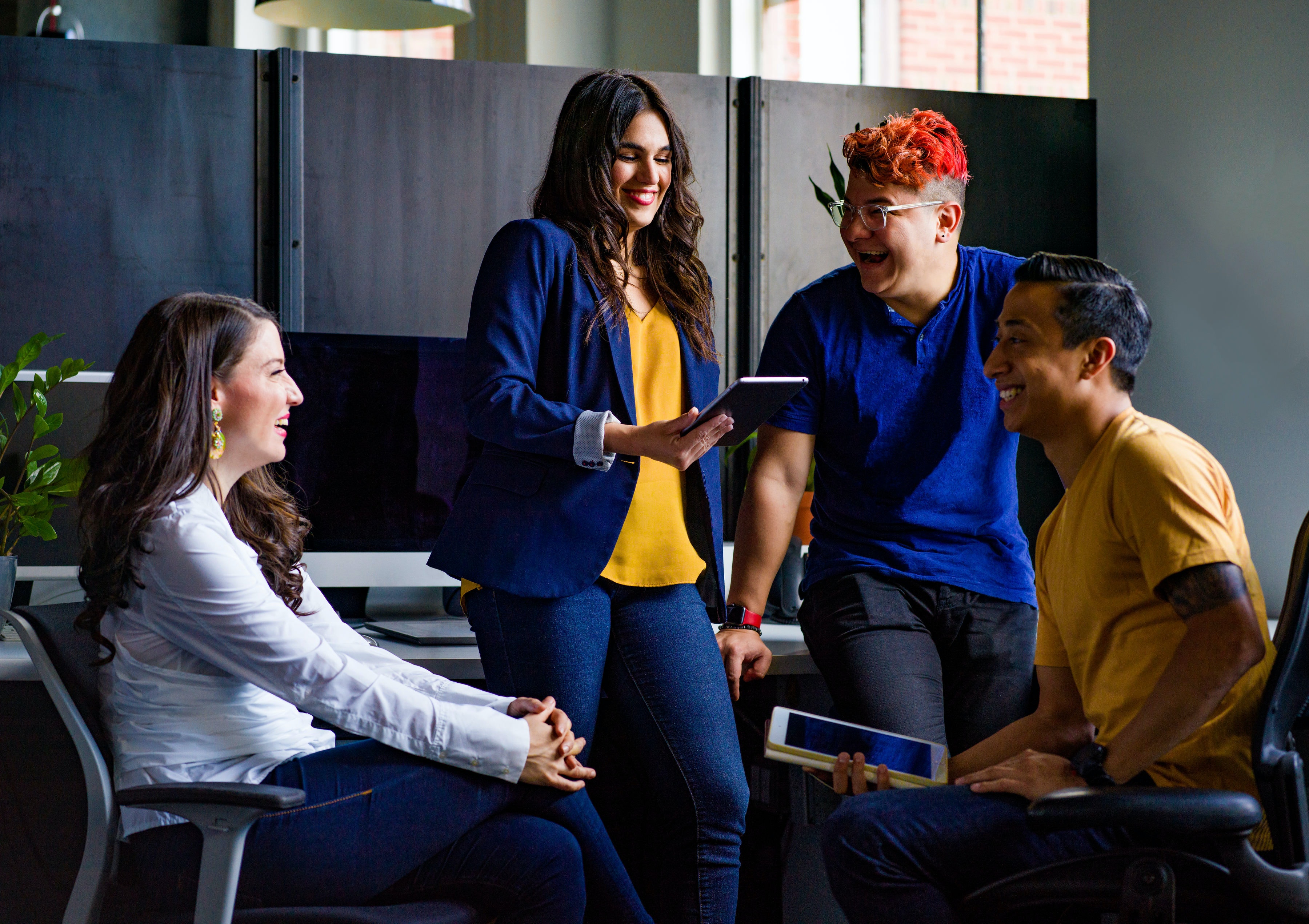 How to build thought leaders from your senior management team
By raising the profiles and credibility of senior executives, you will build the reputation of your organisation. Not only will the company gain prestige, but it will reach a wider audience too because when your executives are cast as subject matter experts they will attract a following.
In fact, it isn't just a nice-to-have to get the edge on your competition. Developing thought leadership for senior management teams is becoming a must-have. 
Customers, potential customers,  investors, journalists, partners, would-be recruits – they all want to know who is behind a brand and what their views are on industry trends or company direction. Think of the household-name technology giants. Apple – Steve Jobs. Microsoft – Bill Gates. Tesla – Elon Musk. O Network – Oprah Winfrey. Look at the follower count on Twitter for established founders vs the companies they are known for. Elon Musk has shy of 136.5 million followers on Twitter, whereas Tesla has 19.9 million followers.
Of course you don't need to aim for millions of followers, but this statistic shows the value of positioning your CEO, board members and other senior management as thought leaders. 
What is a typical format of thought leadership for senior managers?
Before we get into the semantic meaning of thought leadership, let's clarify the tangible meaning. Thought leadership could be an article in an industry publication which one of your senior staff members writes. It could be a podcast your company hosts and produces. Or it could be a third-party podcast in which your CEO or other executive is interviewed. It could be a white paper, a book, a webinar or a series of short explainer videos.
What distinguishes thought leadership from other content
Now let's look at the more subjective definition of thought leadership. Different marketing or PR professionals will give a different take on what constitutes true thought leadership so the definition is – rightly – up for discussion. 
At Thought Leadership PR, we consider true thought leadership to be any information which is insightful, visionary, original and based on research or years of experience. It should represent an idea that can solve a problem, shape opinion and eventually – if done with enough effort – change the thinking of an industry or shape public perception.
To understand more about thought leadership, we wrote a whole blog post on it: What is Thought Leadership?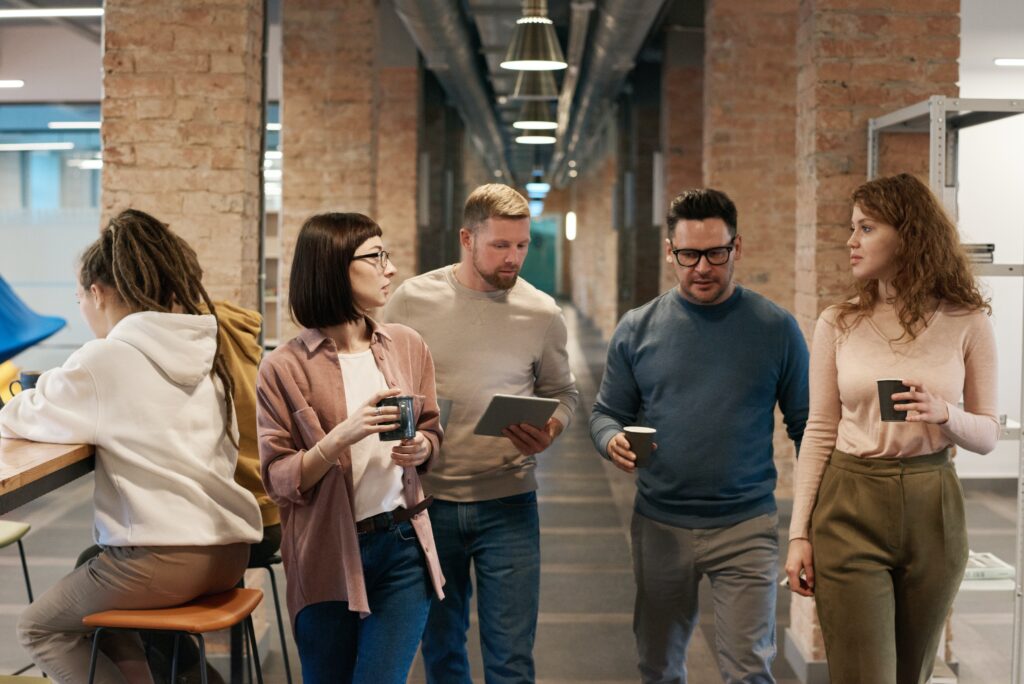 Who can be a thought leader in your organisation?
To build a team of thought leaders in your organisation, first consider who would qualify as a genuine subject matter expert. Here are some things to consider: 
They must be qualified to talk about what they want to talk about. This is why senior team members such as c-level executives, board members, founders make good candidates.

Depending on your industry, you may have professionals with high level qualifications like lawyers or medical researchers or data analysts on your team. These are ideal thought leaders in the making! But they must have original ideas or research and be able to communicate it clearly.

In a world where we are drowning in content, potential readers, listeners, viewers will recognise deep and original expertise to simplify promotional content at the first glance! 

They must be passionate about a new way of doing something, or a unique stance on an industry hot topic. Passion shines through in writing or delivery of content.

 

They should be comfortable with being visible online. There is no point spending energy on raising an executive's profile if they don't want to speak on a podcast or are reluctant to amplify their thought leadership content or media coverage online. 
How can you develop your executive team's thought leadership?
Now you've identified the voices, how do you develop the content? Here are some starting points:
Identify topical and salient talking points

. What is each individual most knowledgeable on? Work with them, or a specialist thought leadership writer, to extract personal views, observations and anecdotes. Ask them what would people learn from you which is valuable? What unique observations have they made within your industry which no one else is talking about?

If you are struggling to identify and develop your unique talking points, this is our starting point when developing a thought leadership strategy for any of our clients. Meet our team of media strategists who do this for our clients every day.
Commission your own research.

If you have adequate resources – the most high quality form of thought leadership would be to produce your own original research and analysis. For example, a quality white paper collecting data on answers to critical questions in your industry.

Here is a great example of a White Paper from The Mind Gym on the effects of leadership development. It was produced with much veracity and effort, and that's why it asks you to input your email to access it, but that's the point. The higher the quality of research, the more exclusive readers expect it to be.
Produce your own content and share.

For businesses with fewer resources to allocate, researching a full white paper is impractical. But you can still produce more digestible forms of thought leadership in the forms of blogs, webinars, videos or your own podcast.

To find the best topics to focus on, search what your audience is searching for. Find topics that your customer base or industry peers are already debating and then encourage the thought leaders in your senior management team to write an opinion piece on it, or host a webinar on it. For example, writing a blog on 'how AI is disrupting your particular industry' is way more valuable and insightful than a blog outlining your services – even if your business has nothing to do with AI!
Stay on top of industry news, trends, and emerging technologies.

Ensure the appointed thought leaders in your senior management team keep abreast of the latest developments and best practices in your field. This will help them identify opportunities to comment on issues of the zeitgeist.

Ideally when there is something topical they can comment on, they (or your PR team) should pitch an article about it to your industry media or wider business media. This is what we spend a lot of our time doing for our clients. We are always quick to jump on industry stories to put our clients forward for reactive comments. Some of our resulting coverage can be found here. 

Share your insights on social media.

If you don't have a PR team or the knowhow to pitch to the right media contacts then at least  make sure you share your thoughts and ideas widely on social media the same day.

Leverage your networks and connections to amplify your message by tagging people who you think will have a view on it. This will encourage them to comment, and then the post will be seen by their followers too.

Engage on other posts, not just your own to show that you are open to discussion, and are clued into other conversations. This builds relationships and fosters collaboration.

Offer to contribute to other influencer's platforms.

Finally, be on the lookout for other external opportunities to showcase your thought leadership outside of the remit of traditional media. For example, note industry webinars you could put yourself forward for. Keep a log of speaking events you hear about where you target audience attend, or industry newsletters which profile senior figures, or Linkedin discussion groups or niche slack groups or Twitter Spaces.

There are so many different formats for content and so many industry-specific channels and communities for your senior executives to showcase their industry expertise.
Email us at [email protected] to learn more about how we can turn your senior management team into industry thought leaders.

Want top insights from national news editors about what makes a media worthy story? Get the full report by signing up to our newsletter here.