Author PR Kickstarter Programme
Affordable author PR programme and book promotion
Our founder is a three-time published author, so we know very well how to turn storylines from books into ideas for articles that the media will love. We are also aware that authors don't make much money from books, despite what people on the outside may think!
But what authors do have is expertise, opinions and creativity. These are the perfect building blocks for thought leadership in the form of comments to the media, giving talks, and contributing to topical conversations on social media.
This is why we devised an author PR programme to suit writers' budgets. Our starting point is the same as our Personal PR Kickstarter, and our Full-Service Personal PR packages, in that we first develop your media-worthy talking points, along with an in-depth review of your online profile to form your Personal Branding Strategy.
Then, we start implementing your media strategy, building on your existing profile as an author and any existing book promotion you might have. If your book is out already and you want a book blog tour, or you benefit from podcast interviews targeted to your ideal audience, or perhaps need help with a book launch – we shape your author PR plan according to your needs.


This programme starts at £950 / month for a minimum 3 month commitment.
Our author PR and marketing activities include:
Our signature Personal Branding Strategy
Media coverage (guaranteed two media mentions)
Broadcast interview (guaranteed one podcast or radio interview)
Pitching for author talks at festivals
SEO audit for book or author website, including keyword research
Professional book synopsis for UK publisher research
Social media strategy
Host a book launch (London only)
Professional photo shoot (London only)
Book blog tour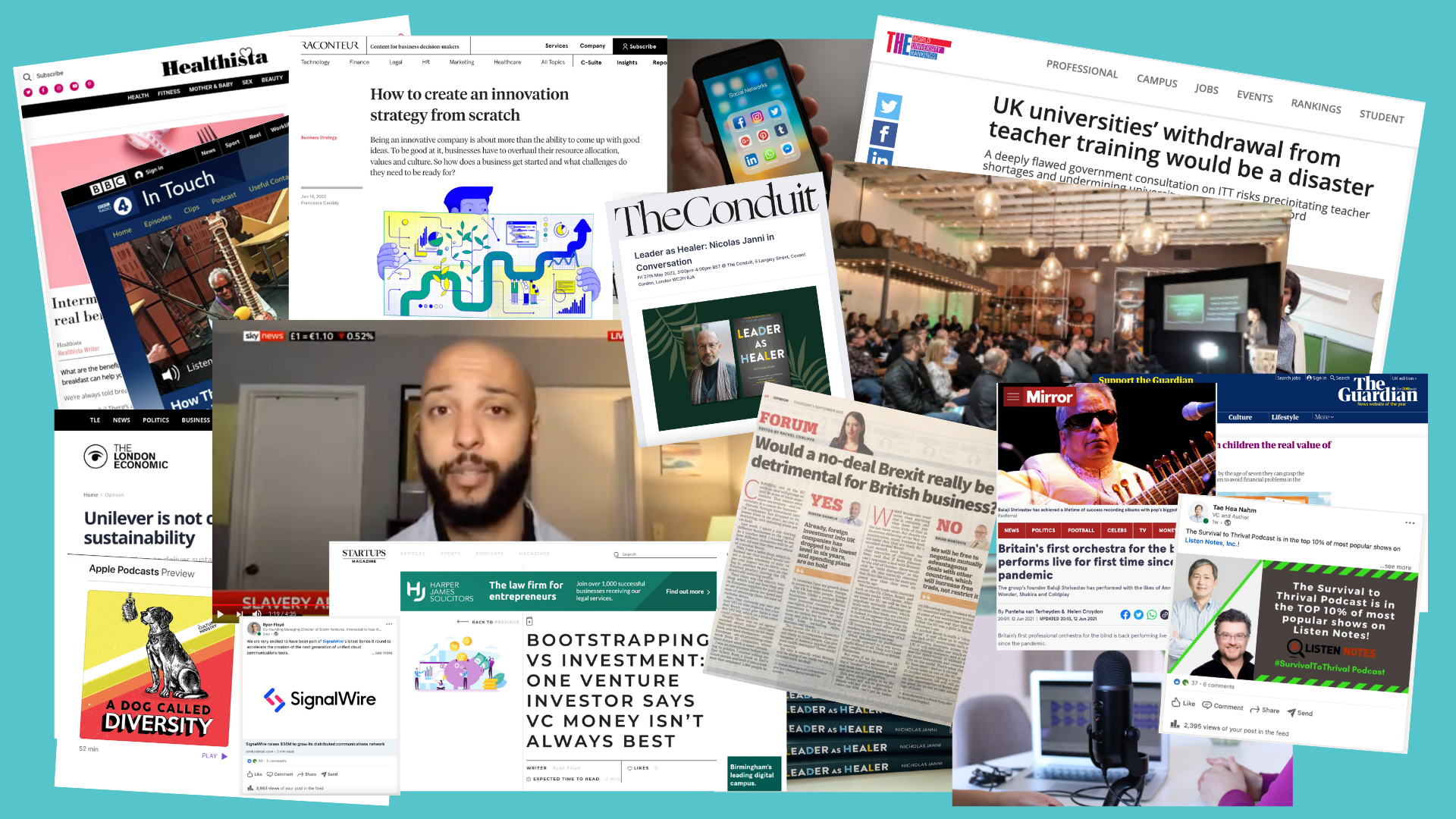 "As a debut author, there is a lot that nobody tells you about doing your own marketing, and trying to handle everything — a website, and social media, and trying to build buzz around your book —can be quite overwhelming and feel like a full-time job. Helen and the entire Thought Leadership team are experts around bootstrapping and elevating your online presence. With detailed SEO audits telling you how to improve your website, assistance with and tutorials on setting up your own podcast, newsletter or videograms, and clear messaging around your thought leadership pillars to create a unique brand, this is the best value for money I've seen when it comes to PR and marketing. Every person on the team isn't just knowledgeable and supportive, they're deeply invested in teaching you how to do this yourself, so you feel more confident about managing your own publicity for the long-term."
Dr Jacqui Webster PhD
Head of Advocay, The George Institute
"Helen has provided me with really targeted support on Thought Leadership activities. This included helping me define my story, planning and pitching articles and doing a much needed 'health check' on my social media channels. Helen was organised and provided insightful critical guidance that helped me identity and reach target audiences and communicate my story. She helped to keep me accountable and was interesting and fun to work with. Thanks Helen!"