Thought Leader Kickstarter Programme
Personal PR for aspiring thought leaders on a budget
We are specialists in people PR. We created this package specifically for individuals who are passionate about their cause, who have unique knowledge and insights ready to share with the world, but don't have the budget for a rolling monthly PR retainer. Great insights and expertise deserve to be heard.
That's why we developed this personal PR programme to kickstart your journey to raising your digital profile. We start in the same way as our Full Service Personal PR - with our signature Personal Branding Strategy. This is formed from an in-depth meeting to establish media worthy talking points, plus a digital profile audit.
Then, we work on achieving your personal PR or marketing wins. The main difference between this budget-friendly PR programme and our Full Service Personal PR is that this one requires more time investment from you. For example, we will secure media articles for you, but we can't ghostwrite them. We will secure podcast or radio interviews but we can't prep you with our messaging advice. We'll give you a social media strategy but we can't physically post for you.
This programme starts at £950 / month for a minimum 3 month commitment.
Our menu of personal PR and marketing deliverables includes:
Our signature Personal Branding Strategy
Media coverage (with a guarantee of two pieces of coverage)
Pitching for speaking engagements and consultancy on how to get paid speaking gigs
Broadcast interview (podcast, radio or TV)
SEO and content audit for your business or personal website and keyword research
Social media strategy for two platforms
Media training session with national news journalist
Professional photo shoot (London only)
Professional book synopsis and publisher research
Professional profile photos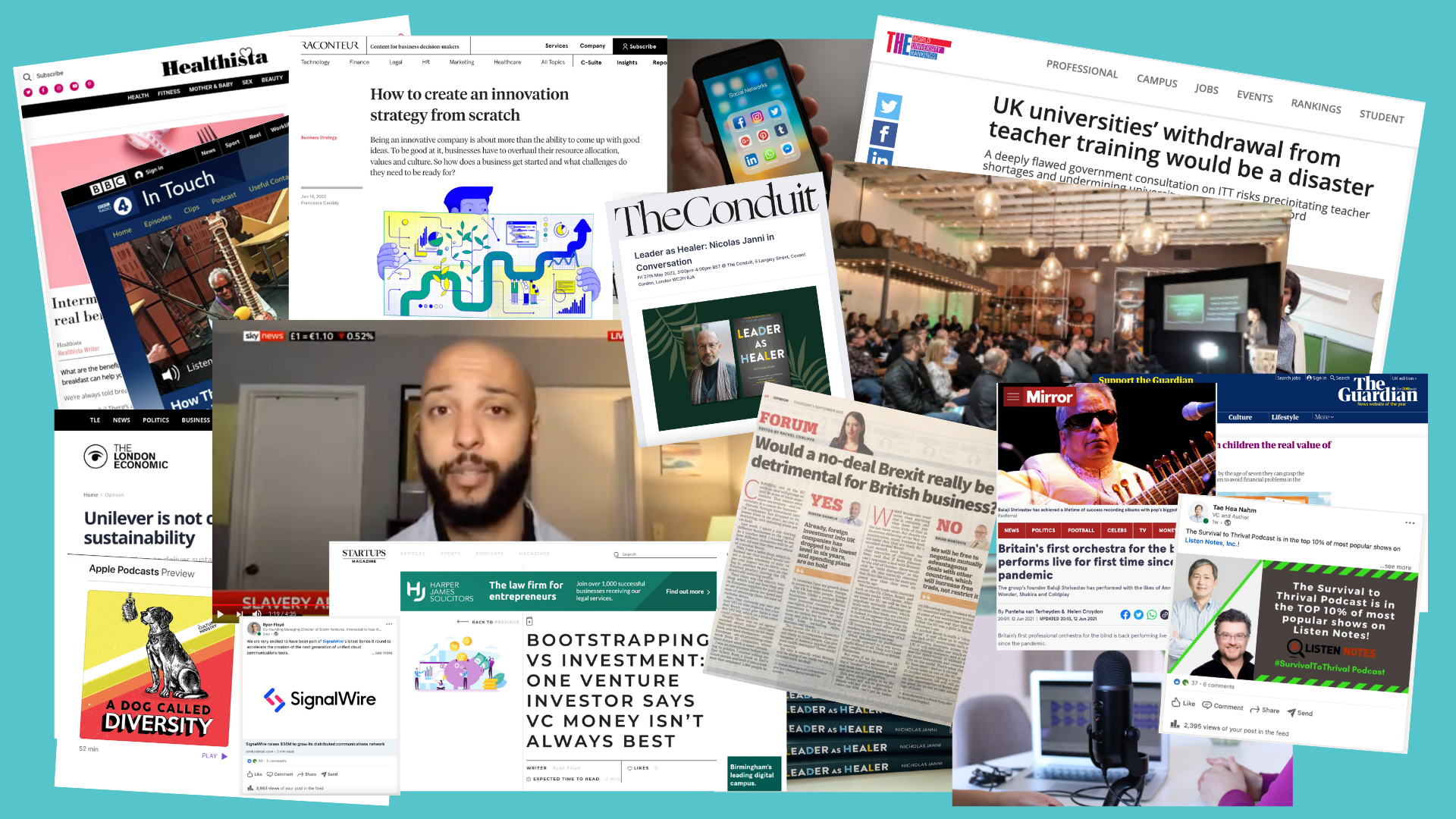 Lucrezia Millarini
ITV News Presenter
"I really enjoyed working with Helen. From just one long conversation, she came up with loads of angles for interviews ahead of my ITV Dancing on Ice appearance, resulting in a great piece in The Mail on Sunday. It was refreshing to work with someone who understands the TV industry too, having worked in it herself. And she gave interview advice on how to avoid answering things I didn't want to answer."
Sian Meades-Williams
Author, journalist & Newsletter expert
"Thought Leadership PR created a considered social media and personal branding strategy for me, that I found to be useful. I particularly enjoyed working with Cheyanne, who was warm, welcoming and enthusiastic."
Vicki Prais
Human Rights Lawyer
"Helen's advice was invaluable and like gold dust - she gave me the confidence to pitch to the media in a way that felt comfortable to me. I am pleased to say that with Helen's help, I managed to secure a regular Op-Ed column with a widely read political blog, Comment Central. We also worked together in creating a media strategy and a database of media contacts; Helen gave me fantastic advice on the best way to create this database so that it was easy to use for my needs. And, finally, Helen offered guidance on using social media to its maximum capacity. A huge big thank you, Helen!"