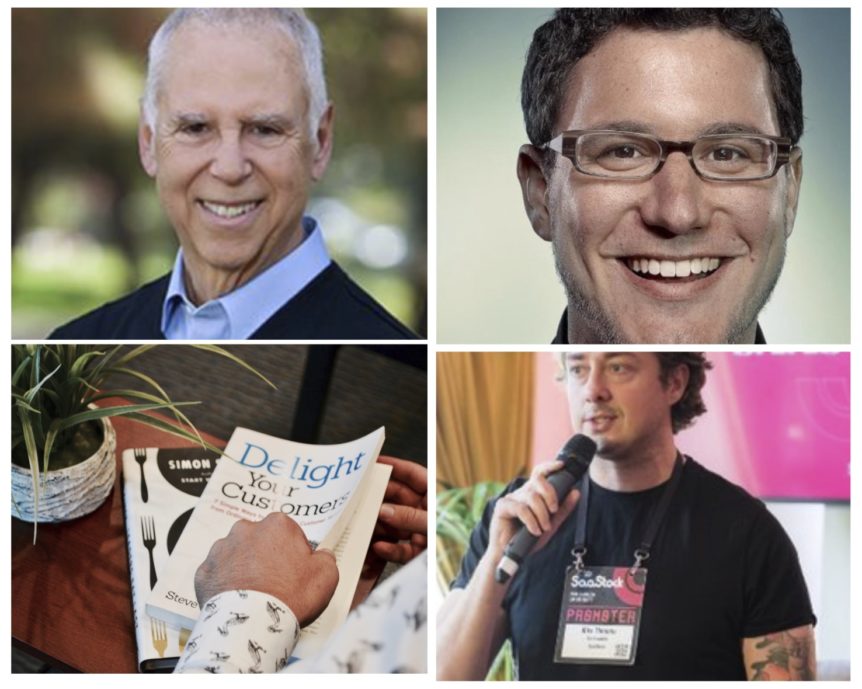 Do CEOs and high profile professionals need a social media presence?
Business leaders on social media: Good or bad?
We often hear from CEOs, high profile entrepreneurs, revered scientists and political figures that they would like to do more on social media but they are afraid that they may say the wrong thing, that they are adding to the online noise, or that they could come across as ostentatious.
This is hardly surprising given that with seniority comes experience, and an older demographic are less active on social media. And as we all know, social media zaps attention spans so it can seem an anathema to a super-focused, efficient high achiever.
But in today's digitally dominated business climate, having a presence on social media is not a nice-to-have. It's a must-have.
Be warned though. It can't be written by your comms team. Everyone can see when a social media post is promotional or 'messagy', usually crafted by a comms team. No matter how high profile you are, your social media content needs to be authentic.
Don't just take our word for it. This recent article in the Financial Times highlighted how helpful it can be for a CEO to be authentic on social media, and how disastrous it can be if they are inauthentic.
And this article in The Atlantic reflects that in Europe, one of the commendations given to Germany's positive handling of Coronavirus was the way in which Angela Merkel remained much more visible, doing regular press conferences that have not typically been her style, than other European leaders.
Key to being a leader in the Coronavirus era is being visible, and being trustworthy. That means becoming more vocal on social media, by communicating your path forward and being open when you're uncertain. Visibility and trustworthiness feed off each other and can create a virtuous cycle.
Perhaps unsurprisingly, C-suite executives in the technology industry have been the first to buck the trend of conservatism when it comes to social media. They are the ones using social media most proactively. Research cited in the FT article above, shows that 48 per cent of tech sector CEOs are on social media, compared with 20 per cent in auto or retail, and only 11 percent of oil and gas chief executives.
Why a digital profile is important
Today's circumstances have removed half of the traditional tools available in a leader's toolbox to show energy and authenticity: in-person 1:1s, conferences, roundtables, social gatherings. In light of the quickly established trend for remote conferencing and e-networking, these now sound positively archaic! So, leaders need to replace those tools with new digital ones. Social media is proving to be the de facto way to share knowledge and influence and those who want to be seen as thought leaders must embrace it.
Of course, it doesn't come without risks. There are now infamous cases of high profile figures who have caused more than a comms headache for their organisation from being post-happy. Social media presence can also be met with concern from boards of directors. Many do not consider immersions in internet communities as essential to the CEO role. Perhaps because the medium age on boards is older than the average social media enthusiast. Whatever the reason, there is a reluctance to accept that businesses now needs to have 'a human face'.
In our view, mishaps can be mitigated easily. If social media is used with genuine intent to share helpful ideas, real-world knowledge and affect positive change, it is hard to come across as flippant or self-absorbed.
In fact the social media presence of someone in a senior role can effect positive change for an industry or a society.
CEOs on social media
For example, we had one social-media-shy client who was very senior in a public company. They were also passionate about the need for established business leaders to nurture young, aspiring talent. We built their social media presence for them and posted on their behalf (always with approval for every post of course). In these posts, we voiced how it is incumbent on senior figures in positions of influence to support innovation, reward hard work, develop good ideas and release talent.
Because of their seniority they got high engagement and so his positive message had tremendous reach and served as a call to action for other leaders to pull their weight when it comes to nurturing young talent.
Having an audience on social media helps share personal goals and engage other influencers who can effect change. Being visible isn't about raising your own profile. It can be a powerful tool to mobilise exciting and promising projects that could benefit us all. For more information, read our article on how to become a thought leader on LinkedIn.
We've worked with many CEOs on our Full Service Personal PR package, where we handle all aspects of profile raising and thought leadership strategy. Check it out here.
Or contact us: [email protected]